The incredible efforts of mothers everywhere who nurture and support us all are undeniable — their passion, resilience, and love are priceless. However, unfortunately sometimes soon-to-be mothers are not always supported the way they should be. A lack of proper resources can be distressing to expecting mothers, especially the closer they are to their due date. Making sure that every mother has the appropriate and necessary access to help and shelter is important to our agency, which is why we are proud to be supporting Mother's Home for the next few weeks.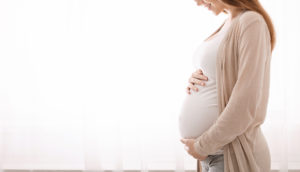 Mothers' Home is a residential shelter that provides a safe haven for vulnerable, pregnant women in a crisis who choose life as a sacred gift. Mothers' Home is located in Darby, Pennsylvania, and was founded in 1991 as a program to provide hope and support for young adult women who choose life for their unborn child despite rejection, abandonment, and ongoing obstacles. Mothers' Home provides shelter for up to 28 women during their pregnancy and the first 6 months after their babies are born.
We are committed to raising awareness to expecting mothers in need in our community. We are giving our customers, business partners, and anybody else that cares the ability to make an impact themselves. We will donate $15 on your behalf to our current Community Cause campaign for every person you recommend to us.