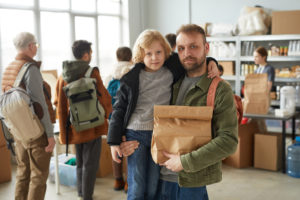 Post-COVID, thousands of families felt financially insecure as they struggled daily to make ends meet. And when you're overburdened by several responsibilities, managing your expenses can not only become challenging but can ultimately take a toll on your mental health. Sometimes, this can also lead to an unhealthy family environment.
We understand it's a difficult time for everyone, and we want to stand up for those struggling within our communities. This quarter, we're supporting SCCAP's mission to empower, engage, and cultivate community action, creating innovative and effective solutions that ultimately lead to long-term stability. Their programs are designed to support and assist families in the best possible manner and help them meet their desired goals.
We hope you'll join us in our mission to help improve these families lives. And here's the good news: For every friend, family member, and co-worker you recommend to us who receives a no-obligation insurance quote, we'll donate $10 for each and every one! All funds raised will go directly to the SCCAP, so let's work together to put an end to poverty in our community!