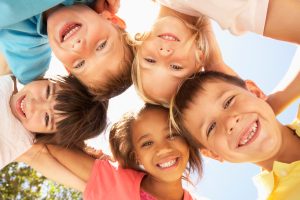 Research reveals the daunting future that awaits young children growing up in low-income and distressed areas, with outcomes such as school dropout, addiction, and incarceration. With a legacy dating back to 1853, Northern Children's Services has been instrumental in transforming the lives of countless children. They are on a crucial mission to help children and families thrive to create a better tomorrow. The organization serves 2,000 children, youth, and families annually, making a tangible impact. We deeply value their work and proudly support their ambitious goals.
At our agency, we believe that every child possesses immense potential for greatness regardless of their background or life circumstances. Northern Children's Services shares this belief, dedicating themselves to building stronger communities through fostering healthy childhood development. They offer a range of services, including Behavioral Health and Child Welfare programs, guiding children toward success. Northern Children's Services is a non-profit organization that relies on donations and community support to sustain its vital work.
We invite you to join us in our collective mission to unlock the full potential of every child. Together, we can ensure these deserving children receive the necessary tools to lead happier, healthier lives. For every person you recommend, we will donate $15 on your behalf as part of our Community Cause campaign. Let us stand together and create a brighter future for the children of Northern Children's Services and our community as a whole.