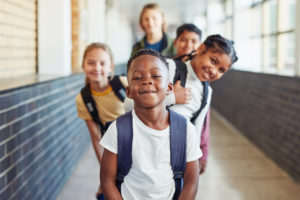 In many communities, like Philadelphia, poverty has been a persistent obstacle for healthy child development, education, and welfare. The research on young residents growing up in low-income and distressed communities demonstrates a grim future and points to adverse outcomes like dropping out of school, addiction, incarceration, and more. Northern Children's Services is on a mission to prevent this as much as possible by "helping children and their families do better today so that we all do better tomorrow." Our agency values the work Northern Children does for our young neighbors and will support them in achieving their ambitious goals.
Since opening its doors in 1853, Northern Children's Services has transformed many children's lives by fulfilling their families' needs. Currently, they serve 2,000 children, youth, and families per year.
Every child has the potential to be something great – no matter their background or life situation. Northern Children's Services is devoted to building stronger communities through healthy childhood development. They offer services, including Behavioral Health and Child Welfare services, to help lead them along the right path to success.
Because Northern Children's Services is a non-profit, they depend on donations and community support to remain operational. Join us in our goal to bring out the best in every kid. Together, we can ensure these children receive the necessary tools they need to lead happier, healthy lives.
We are committed to raising awareness in our community and giving our customers, partners, and anybody else that cares the ability to make an impact themselves. We will donate $15 on your behalf to our current Community Cause campaign for every person you recommend to us.