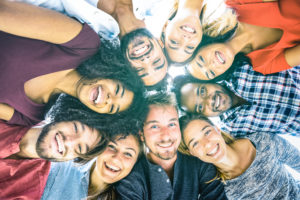 Here at the DeFinis Agency, we are committed to serving you. We take pride in supporting our community and providing the resources to help protect what matters most to them. This is why we truly admire the dedication Collaborating For Youth has shown to their community and have decided to support them in their mission of improving outcomes for kids. This organization has proved time after time that they operate to make sacrifices, not for personal gain, but for service to others. Throughout the years CFY has helped thousands of families and communities become safer.
By identifying the conditions that put our youth at greatest risk, building community knowledge and awareness of these risks and increasing our collective ability to respond, they are improving the 24/7 environment in which youth live, learn and grow. Their various programs are aimed at developing youth potential, creating safer communities and stronger families.
We are committed to raising awareness and supporting CFY, and giving our customers, business partners … and anybody else that cares, the ability to help them, and make an impact themselves. We will donate $15 towards our current Community Cause campaign for every single person that gets recommended to our agency for a proposal!